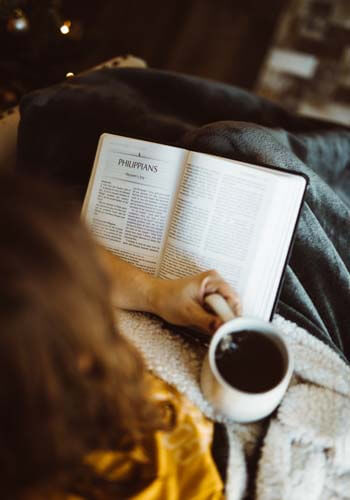 Grace Notes highlight the dynamics of abundant living through Christ.
Theme texts:
And He (God) said to me (the apostle Paul), "My grace is sufficient for you, for My strength is made perfect in weakness. "Therefore most gladly I will rather boast in my infirmities, that the power of Christ may rest upon me. Therefore I take pleasure in infirmities, in reproaches, in needs, in persecutions, in distresses, for Christ's sake. For when I am weak, then I am strong" (2 Cor. 12:9,10).
"I have been crucified with Christ; it is no longer I who live, but Christ lives in me; and the life which I now live in the flesh I live by faith in the Son of God, who loved me and gave Himself for me"(Gal. 2:20).
[The Lord Jesus said], "I am the vine, you are the branches. He who abides in Me, and I in him, bears much fruit; for without Me you can do nothing" (John 15:5).
This emphasis in Christian discipleship has been identified by various titles such as the "Exchanged Life", the "Life hid with Christ in God" (Col 3:3), "The Spirit-filled Life" (Eph 5:18), and "the Abundant Life" (John 10:10).
Publishing grace and truth on the internet since 1998. See permission to reprint. Articles are emailed to subscribers on Fridays.
800+ articles
200+ authors
See the Grace Notes library for study, sharing and reprinting. The articles are listed alphabetically on the Article Index page
Samples of Grace Notes
"A Startling Message" - John Woodward
... I've noticed that people are often startled when they perceive new insights about abundant life in Christ. The Corinthians were probably amazed to first read, "But of Him [God the Father] you are in Christ Jesus, who became for us wisdom from God–and righteousness and sanctification and redemption." (1 Cor. 1:30). Writing on this text, Andrew Murray highlighted God's gracious work of spiritually uniting believers with Christ: "The whole Christian life depends on the clear consciousness of our position in Christ … Most essential to the abiding in Christ is the daily renewal of our faith's assurance, 'I am in Christ.'… Nothing will exalt free grace, and make man bow very low before it, than the knowledge of the mystery, 'Of God in Christ.'"
.
Sample Testimony: "As a Bride Adorning Herself with Jewels" - Lynn Alford
t started at a picnic (our call is to feast abundantly on Jesus; see Isaiah 55:2), so I now can see that a picnic was a perfect place to begin this feast that was to be greater than I could ever imagine. I had been a Christian for three years at this point and some friends and I were talking about Jesus together. Suddenly I felt that all my words were too much about me and not enough about Him. I felt extremely awful and removed myself from the conversation as soon as I politely could. I felt very confused — what were these terribly self-denigrating feelings? I was a Christian now; these self-accusing feelings seemed incongruous with the fact of my being forgiven in Him, but they were so strong I felt disoriented and could not ignore them even as I could not understand them.
At my next quiet time when I could discuss this disorientation with my Lord, I heard, "You will not be able to help seeing this darkness of your lack — just keep your eyes on Me, the Light; focus on Me, not on this darkness." I couldn't figure out what this was all about, but I was somehow comforted in the middle of this upset by this impression that He spoke me to my heart.
For three days I continued to feel disgusted with myself, but I did what my Lord told me to do, I kept directing my attention back to Him. The third day I had to go to the Christian bookstore to buy a birthday gift for my mother.[1] As I was looking for a book for her, I saw one with a poor title: The Christian's Handbook to Happiness....
.
Sample Classic: "Jesus Christ: the Last Adam" - Charles Spurgeon
"And so it is written, 'The first man Adam became a living being.' The last Adam [Christ] became a life-giving spirit'" (1 Corinthians 15:45).
Jesus is the federal head of his elect [His people]. As in Adam, every heir of flesh and blood has a personal interest, because he is the covenant head and representative of the race as considered under the law of works; so under the law of grace, every redeemed soul is one with the Lord from heaven, since he is the Second Adam, the Sponsor and Substitute of the elect in the new covenant of love.
---