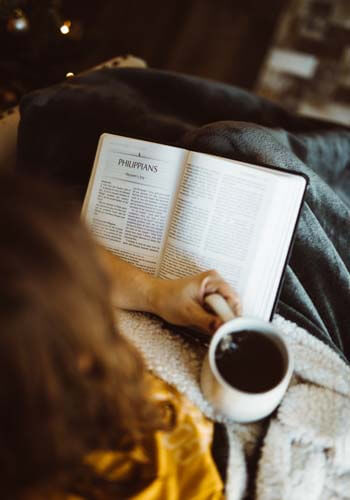 Grace Notes is a devotional e-mail sent freely to those who request it. The goal of these Bible study articles is to highlight the dynamics of abundant living through Christ. Several hundred articles have been archived here for study, sharing and reprinting. This site is sponsored by Grace Fellowship International.
Theme texts:
And He (God) said to me (the apostle Paul), "My grace is sufficient for you, for My strength is made perfect in weakness. "Therefore most gladly I will rather boast in my infirmities, that the power of Christ may rest upon me. Therefore I take pleasure in infirmities, in reproaches, in needs, in persecutions, in distresses, for Christ's sake. For when I am weak, then I am strong" (2 Cor. 12:9,10).
"I have been crucified with Christ; it is no longer I who live, but Christ lives in me; and the life which I now live in the flesh I live by faith in the Son of God, who loved me and gave Himself for me"(Gal. 2:20).
The Lord Jesus said, "I am the vine, you are the branches. He who abides in Me, and I in him, bears much fruit; for without Me you can do nothing" (John 15:5).
This emphasis in Christian discipleship has been identified by various titles such as the "Exchanged Life", the "Life Hid with Christ in God" (Col 3:3), "The Spirit-filled Life" (Eph 5:18), and"the Abundant Life" (John 10:10).
Scripture quotations are from The Holy Bible, New King James Version, used indicated otherwise.
Publishing grace and truth on the internet since 1998
Additional issues are posted on Fridays.
Current issue of Grace Notes: Reformation or Transformation? by J. B. Stoney
The word "transformation" occurs twice in Scripture with reference to Christians (see above). Every believer tries to be reformed, but very few apprehend the great moral difference between reformation and transformation. As a rule believers rejoice that they are saved, and aim to be up to the language of Micah 6:8, "to do justly, and to love mercy, and to walk humbly with Your God."
There are increasing numbers [of believers] who have accepted the truth that by the grace of God they have been transferred from Adam to Christ, and that they are clear of the old man in God's sight; yet they have no true understanding of what it is to be "transformed." Reformation is improvement, and refers to what already exists; but transformation means a change of being. This, it is feared, is little known.
Previous issue of Grace Notes: Passing the Tests of Temptation, by John Woodward
When students are taking a course, they usually have to study to pass their tests. Even so, in the "school" of Christian discipleship we need to do some studying to prepare for the temptations that face us in a fallen world. Evidently, this instruction has been essential in parental training among the people of God for thousands of years...